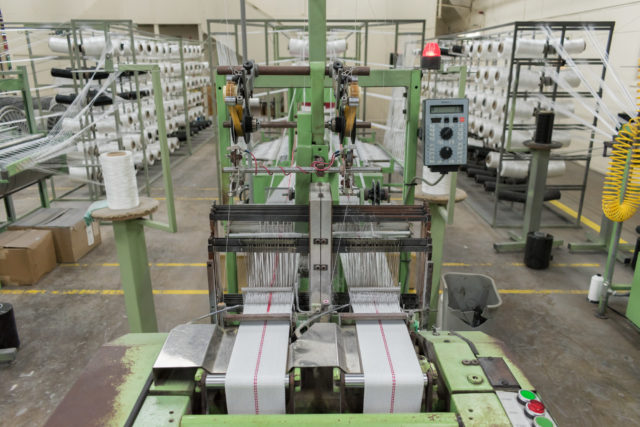 Woven narrow fabrics are typically less than 18 inches wide and contain woven selvages. These fabrics are generally manufactured using high-speed needle looms. A needle loom is different from a traditional weaving machine. The weft (cross-machine) yarn or thread is carried through the shed by a long eye-pointed needle instead of a shuttle, projectile, rapier, or air jet used in more traditional weaving machines.
Narrow woven fabrics are found in applications such as personal protective equipment, recreational and sports gear, automotive seat belts and harnesses, fire safety gear, certain military items such as parachutes, cargo slings, packs and harnesses, furniture webbing, conveyor belts, and substrates used in boats and surfboards.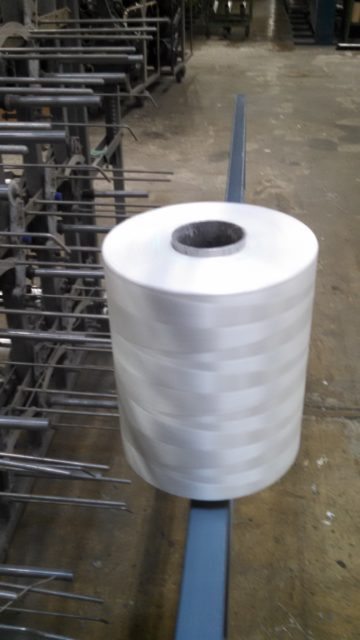 These fabrics are made from various yarn types, including polyester, nylon, glass, reflective yarns, carbon and aramid, metallic, jute, cotton, and polypropylene. Many weave types can be produced on narrow looms, including plain, tubular, twill, basket, herringbone, jacquard, and dobby weaves.
Belton Industries, Inc. produces narrow fabrics utilized in furniture webbing, military cargo nets, and egg conveyor belts. These products are 100% made in-house, from Belton's polypropylene yarns. If you would like to learn more about Belton Industries' narrow fabric offerings or need our assistance in co-developing a custom narrow fabric, please contact us.